My Sweet, Crazy, Beautiful, Diverse, Forgiving, Multi-Talented, Mommy Friend Bebe (of Off The Beaten Path Designs) tagged me! You can check out her blog here:
You have to pick six (6) words that sum up your life. I guess it is kind of like writing your own obit that you would like to have read at your funeral! Mobid thought, isn't it? Ernest Hemingway was bet $10 that he couldn't sum up his life in six words. He won that bet when he wrote, "For sale, baby shoes, never worn."
So, here is the low down if you get tagged this go round...1. Write your own six word memoir...2. Post it on your blog and include a visual illustration if you'd like...3. Link to the person that tagged you in your post and to this original post if possible, so we can track it as it travels across the blogosphere...4. Tag Four more blogs with links ...5. Remember to leave a comment on the tagged blogs with an invitation to play!
Okay, here goes...
Forgiven, Loving, Wife, Mother, Grammy, Artistic/Creative... I think that's me.

1. Forgiven:

I am a Christian, first and foremost. If God had not forgiven me of my sins and sent his Son Jesus to die on the cross in my place, I would be lost. I'm nothing without my Lord.
2. Loving: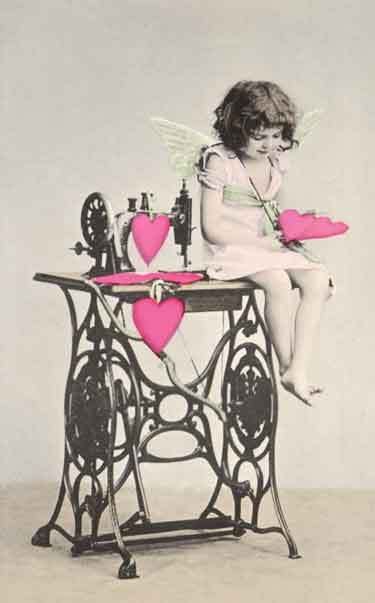 I am a very loving person.
3. Wife:
I've been married to the same man for 32 years. I'm proud that we still love each other. The road has been hard at times, but so worth it.
4. Mother:
God blessed us with three wonderful daughters, the first two twins.
5. Grammy: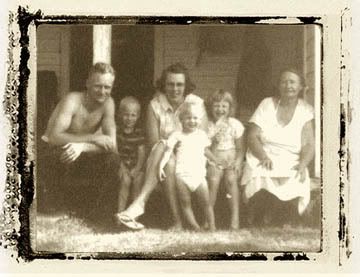 I'm the Grammy of two beautiful grandaughters, Jordan (12) and Randi (9). This is a photo of (l. to r.) My Daddy, my brother John, my Momma, my other brother David, me, and my little Grandma.
6. Artistic/Creative:
I'm blessed with the ability to recreate what I see, or what I imagine. There's no higher compliment than to be complimented by a fellow artist.
Ok... I hope I've done okay with this post. Gosh, it took FOREVER! Let's see.. who will I pick? I think I'll post that later!
Love you all... have a lovely day.
Penny